Great Plains Spring Livestock Show
This year Pawnee County Extension will be hosting the 2nd Annual Great Plains Spring Livestock Show on Saturday, May 29th in Larned, KS. Registration will be taken via FairEntry, please us this link. Please see below for the flyers.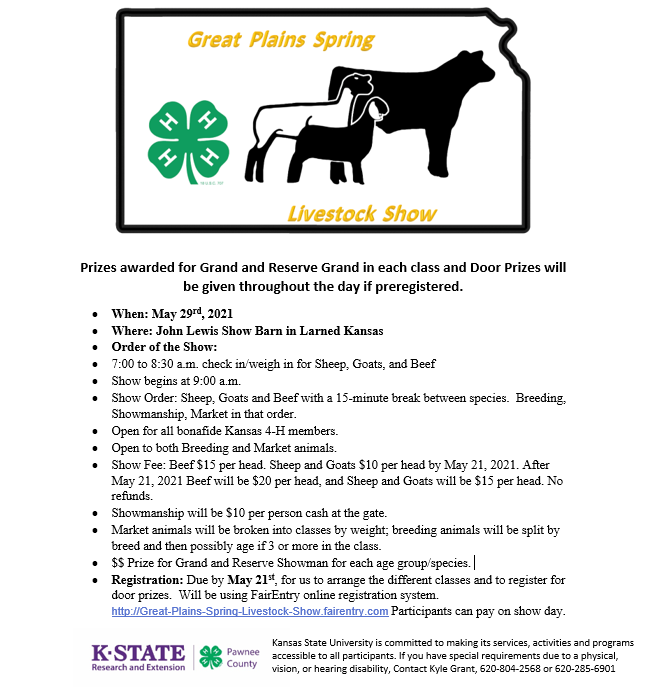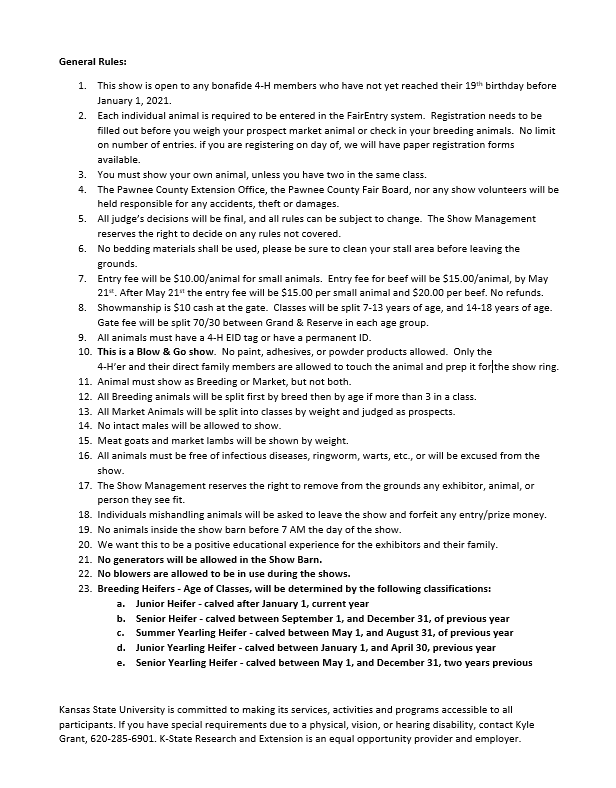 New 4-H Year
Again this year, enrollment will be online only. 4H Online has been revamped and looks a little different. Click HERE to go to the new website! Enrollment will open on October 1, 2020 and need to be completed by December 1, 2020. Please use the same username and password combination if you previously used an account on 4H Online. If you have any questions, please contact the Extension Office 620-285-6901.
Making a difference in your life
Our Mission:
"We are dedicated to a safe, sustainable, competitive food and fiber system and to strong, healthy communities, families and youth through integrated research, analysis and education."
Our Vision:
K-State Research and Extension is committed to expanding human capacity by delivering educational programs and technical information that result in improved leadership skills in the areas of communication, group dynamics, conflict resolution, issue analysis, and strategic planning that can enhance the economic viability and quality of life in communities.